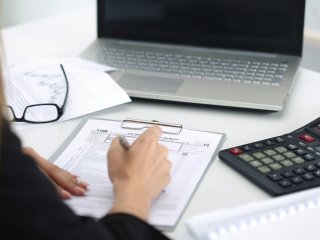 Course Type:
Instructor Led - 4 Weeks Long
Description
Objectives
Outline
Materials
Approvals
System Requirements
QuickBooks is the one of the world's leading accounting software, but it can be overwhelming to learn for the beginner. Our course provides a step by step guide to setting up general information, such as creating a new company and preparing invoices. Utilizing plenty of visuals and screenshots, our QuickBooks  course demonstrates how to use this popular business finance program to gain a clear view of your finances and keep your business running smoothly. 
NOTE: This course does NOT include the QuickBooks program itself. Students will need to have QuickBooks already installed on their computers. 
After completing this course, you should be able to:
Identify various editions and abilities of QuickBooks
Recognize the details of setting up QuickBooks for options for payroll and taxes
Recall the accounting processes used in QuickBooks
Define new techniques used to assist in performing general QuickBooks tasks
QuickBooks 2016 Module 1
Getting Started with QuickBooks
Before you can start using QuickBooks, you must first get familiar with the features of QuickBooks and how to set up accounts. Module one will take you through how to populate lists that include items, employees, customers, and vendors. You will also learn how to create invoices and credit memos and how to print invoices and credit memos in a batch and tips for customizing these items.
QuickBooks Functions
QuickBooks Setup
Populating QuickBooks Lists
Creating Invoices and Credit Memos
Deposits, Sales Receipts, and Charges
QuickBooks 2016 Module 2
Bills, Inventory, and Checks
In module one, you were given an overview of how to use the customer and vendor center. Module two provides a more detailed look into setting preferences, how to use bill pay features, and how to properly track and record inventory. In order to operate a business professionally and efficiently, you must know how to accurately record payments and create invoices. Ways for managing your checkbook and credit card accounts are discussed, as well as how to record bills the accounts payable way.
Bill Payments
Track Inventory
Recording Deposits and Transfers
Setting up Credit Card Accounts
Printing Checks
QuickBooks 2016 Module 3
Payroll and Budgeting
Module three is all about payroll, budgeting, and reporting. Ensuring payroll is processed accurately is a vitally important aspect of any business. This module discusses how set up and adjust a budget, how to forecast for profits and losses, how to project cash flow, and how to balance bank accounts. We will also examine the features of QuickBooks online and how to process and print QuickBooks reports.
Payroll and Taxes
Setting up a Budget
QuickBooks Online
Balancing Bank Accounts
QuickBooks Reports
QuickBooks 2016 Module 4
Managing QuickBooks Data
Module four takes a look at a few different things. Some new techniques to assist in performing general tasks, such as viewing transaction details and deleting or voiding a transaction are provided. Other file management tips are provided, as well as the basics of fixed asset accounting and how to track vehicle mileage. Finally, module four discusses how to sell an asset, track equity, and how to obtain and repay loans.
Job Estimating, Billing, and Tracking
File Management Tips
Fixed Assets
Multiple State Accounts
Ten Secret Business Formulas
Ed4Career is committed to being both environmentally conscious and making it easier for you to study! We're making your education mobile! All of our textbooks are now provided as eTextbooks. You can access them on your laptop, tablet, or mobile device and can study anytime, anywhere.
The move away from physical books to eTextbooks means you get the latest, most up-to-date version available. This also makes your training more accessible, so you can study anywhere you have your phone or tablet. The best part is that all materials are included in your training cost so there are NO extra fees for books!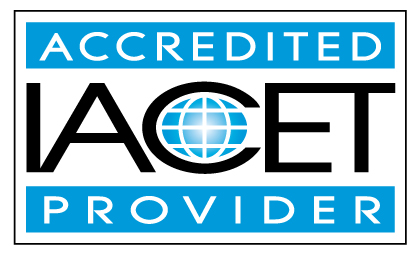 Ed4Career has been approved as an Accredited Provider by the International Association for Continuing Education and Training (IACET). In obtaining this accreditation, Ed4Career has demonstrated that it complies with the ANSI/IACET Standard which is recognized internationally as a standard of good practice. As a result of the Accredited Provider status, Ed4Career is authorized to offer IACET CEUs for courses and programs that qualify under the ANSI/IACET Standard.
The Continuing Education Unit (CEU) was created by IACET as a measurement of continuing education. One (1) IACET CEU is equal to ten (10) contact hours of participation in an organized continuing education experience under responsible sponsorship, capable direction, and qualified instruction. Under IACET's care, the IACET CEU has evolved from a quantitative measure to a hallmark of quality training and instruction. For more information on IACET, visit www.iacet.org.
Internet Connection
Broadband or High-Speed - DSL, Cable, and Wireless Connections
*Dial-Up internet connections will result in a diminished online experience. Classroom pages may load slowly and viewing large audio and video files may not be possible.
Hardware Requirements
Processor - 2GHz Processor or Higher
Memory - 1 GB RAM Minimum Recommended
PC Software Requirements
Operating Systems - Windows 7 or higher
Microsoft Office 2013 or higher. Also, you could use a general Word Processing application to save and open Microsoft Office formats (.doc, .docx, .xls, .xlsx, .ppt, .pptx)
Internet Browsers - Google Chrome is highly recommended


Cookies MUST be enabled
Pop-ups MUST be allowed (Pop-up Blocker disabled)

The Kindle Reader App or VitalSource Bookshelf App are needed for many of our courses (No special equipment needed. This can be downloaded for FREE onto your computer.)
PowerPoint Viewer (if you do not have PowerPoint)
QuickTime, Windows Media Player &/or Real Player
MAC Software Requirements
Operating Systems - Mac OS x 10 or higher with Windows
Mac office programs or a Word Processing application to save and open Microsoft Office formats (.doc, .docx, .xls, .xlsx, .ppt, .pptx)
Internet Browsers- Google Chrome is highly recommended


Cookies MUST be enabled
Pop-ups MUST be allowed (Pop-up Blocker disabled)

The Kindle Reader App or VitalSource Bookshelf App are needed for many of our courses (No special equipment needed. This can be downloaded for FREE onto your computer.)
PowerPoint Viewer (if you do not have PowerPoint)
Adobe PDF Reader
Apple QuickTime Media Player